Postcards - Cape May County NJ - Page 16
1 | 2 | 3 | 4 | 5 | 6 | 7 | 8 | 9 | 10 | 11 | 12 | 13 | 14 | 15 | 16 | 17 | 18 | 19 | 20
21 | 22 | 23 | 24 | 25 | 26 | 27 | 28 | 29 | 30 | 31 | 32 | 33 | 34 | 35 | 36 | 37 | 38 | 39 | 40
41 | 42 | 43 | 44 | 45 | 46 | 47 | 48 | 49 | 50 | 51 | 52 | 53 | 54 | 55 | 56 | 57 | 58 | 59 | 60
61 | 62 | 63 | 64 | 65 | 66 | 67 | 68 | 69 | 70 | 71 | 72 | 73 | 74 | 75 | 76 | 77 | 78 | 79 | 80
81 | 82 | 83 | 84 | 85 | 86 | 87 | 88 | 89 | 90 | 91 | 92 | 93 | 94 | 95 | 96 | 97 | 98 | 99 | 100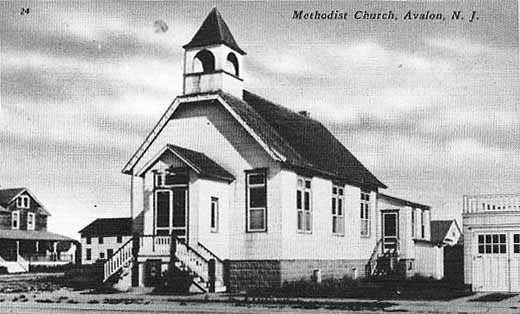 The Methodist Church in Avalon, MJ
Avalon Boardwalk and Pier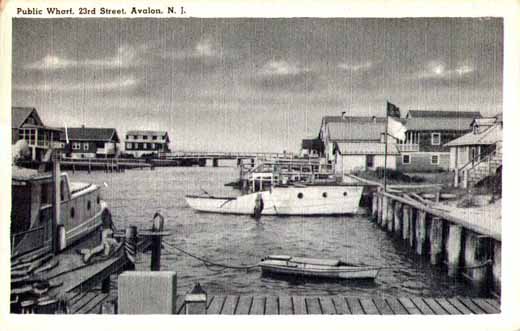 The public wharf at 23rd St in Avalon NJ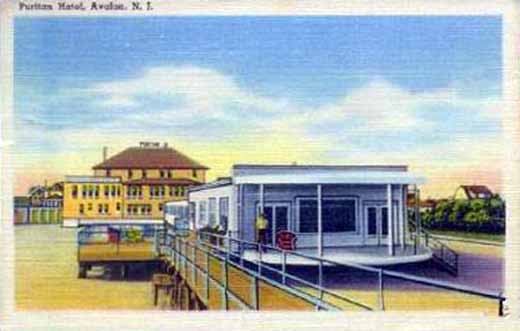 The Puritan Hotel in Avalon,NJ about 1948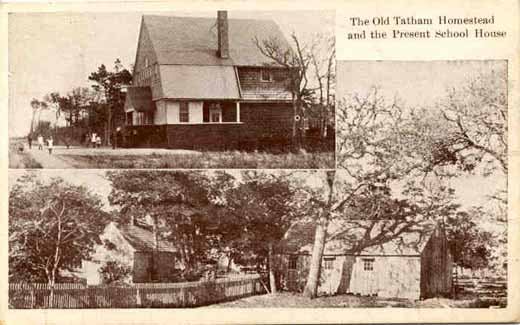 Avalon, NJ - The Old Tatham Homestead and the School House in 1912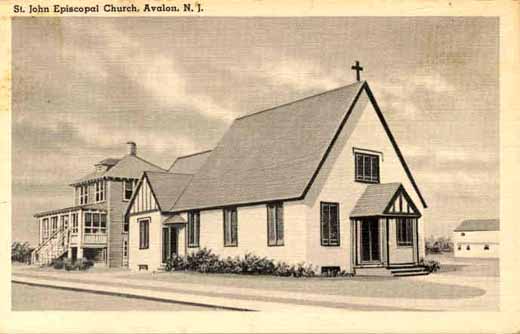 St. John's Episcopal Church in Avalon, NJ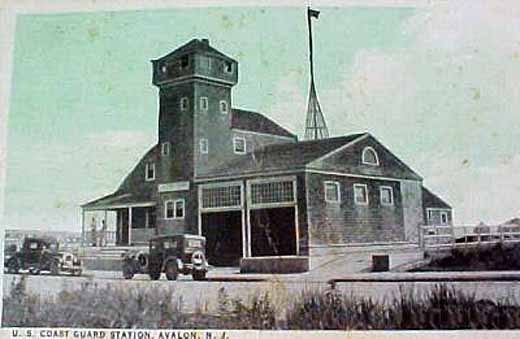 US Coast Guard Station at Avalon, NJ sometime in the 1930s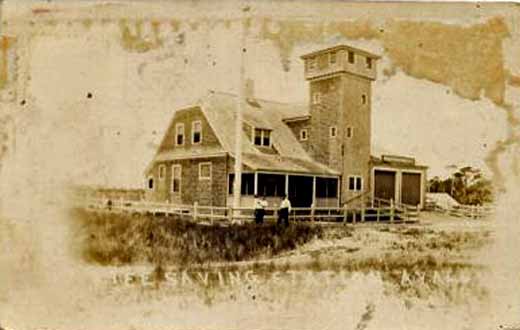 Avalon, NJ - The same struture in 1912 - then described as the US Life Saving Station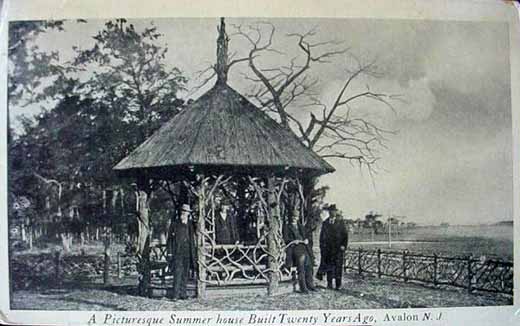 A picturesqie summer house (built in 1894) along the beach at Avalon NJ in 1914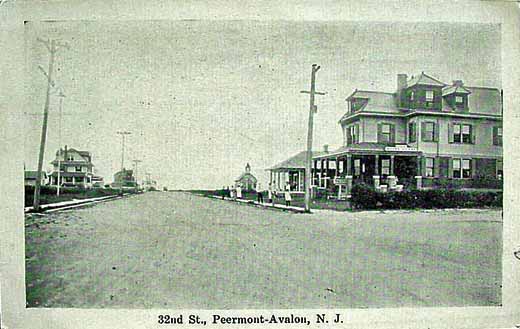 This is an early view of 32nd Street in Peermont.
The Peermont Land Company purchased six hundred acres south of Avalon to develop Peermont. Avalon and Peermont would remain separate communities into the 20th century, due to the fact that they were separated by high dunes and dense wilderness. The train and the beach were the only ways for the two communities to access each other. Peermont joined with Avalon upon the flattening of the dunes and the construction of a road between the two communities. History aof Avalon at VisitNJShore.com
There are addional views of this area to be found under Peermont.
1 | 2 | 3 | 4 | 5 | 6 | 7 | 8 | 9 | 10 | 11 | 12 | 13 | 14 | 15 | 16 | 17 | 18 | 19 | 20
21 | 22 | 23 | 24 | 25 | 26 | 27 | 28 | 29 | 30 | 31 | 32 | 33 | 34 | 35 | 36 | 37 | 38 | 39 | 40
41 | 42 | 43 | 44 | 45 | 46 | 47 | 48 | 49 | 50 | 51 | 52 | 53 | 54 | 55 | 56 | 57 | 58 | 59 | 60
61 | 62 | 63 | 64 | 65 | 66 | 67 | 68 | 69 | 70 | 71 | 72 | 73 | 74 | 75 | 76 | 77 | 78 | 79 | 80
81 | 82 | 83 | 84 | 85 | 86 | 87 | 88 | 89 | 90 | 91 | 92 | 93 | 94 | 95 | 96 | 97 | 98 | 99 | 100
Copyright 2002-2013 West Jersey History Project