Postcards - Cape May County NJ - Page 41
1 | 2 | 3 | 4 | 5 | 6 | 7 | 8 | 9 | 10 | 11 | 12 | 13 | 14 | 15 | 16 | 17 | 18 | 19 | 20
21 | 22 | 23 | 24 | 25 | 26 | 27 | 28 | 29 | 30 | 31 | 32 | 33 | 34 | 35 | 36 | 37 | 38 | 39 | 40
41 | 42 | 43 | 44 | 45 | 46 | 47 | 48 | 49 | 50 | 51 | 52 | 53 | 54 | 55 | 56 | 57 | 58 | 59 | 60
61 | 62 | 63 | 64 | 65 | 66 | 67 | 68 | 69 | 70 | 71 | 72 | 73 | 74 | 75 | 76 | 77 | 78 | 79 | 80
81 | 82 | 83 | 84 | 85 | 86 | 87 | 88 | 89 | 90 | 91 | 92 | 93 | 94 | 95 | 96 | 97 | 98 | 99 | 100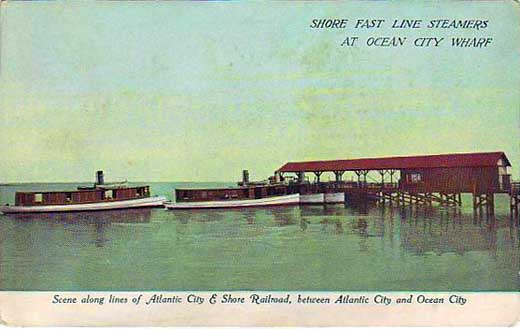 Shore Fast Line Steamers at the Boat Landing in Ocean City, NJ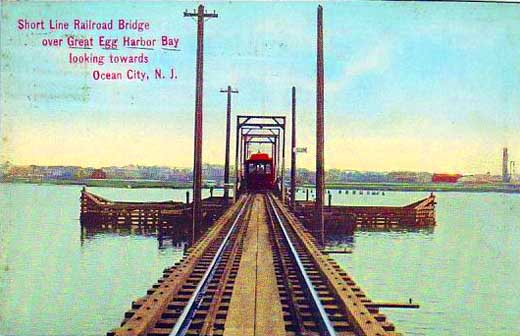 The Short Line Railroad Bridge over Great Egg Harbor Bay looking towards Ocean City, NJ around 1911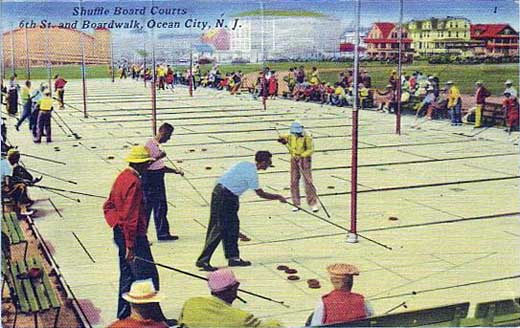 The really big shuffle board court at 6th Street and the Boardwalk in Ocean City, NJ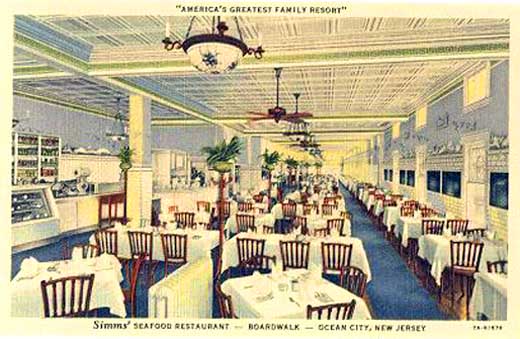 The interior of Simm's Seafood Restaurant on the Boardwalk in Ocean City, NJ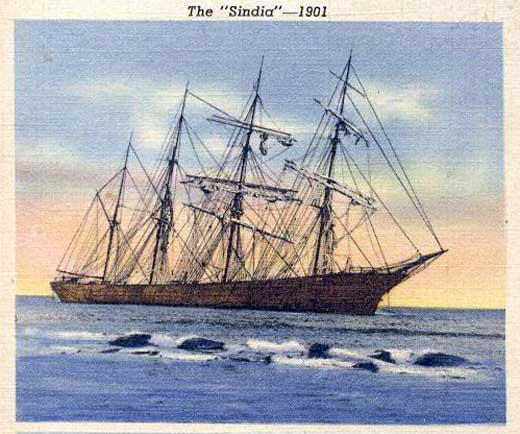 The wreck of the Sindia at Ocean City, NJ The wreck occured on 12/1/1901. Everyone got to shore. The ship(or at least pieces of it) remained an Ocean City landmark (can't call it a watermark can we?) for years afterwads. In fact, the site was still being pointed out in the 1960s and 70s.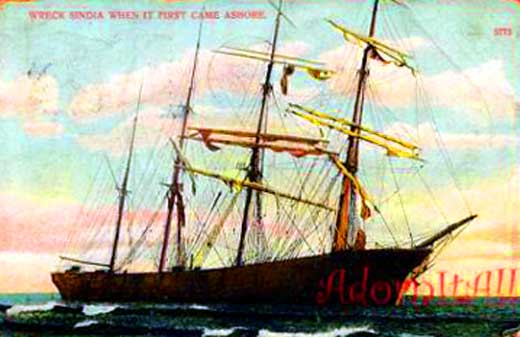 Another, different, and annoyingly burry image of the Sindia at or near the time of the wreck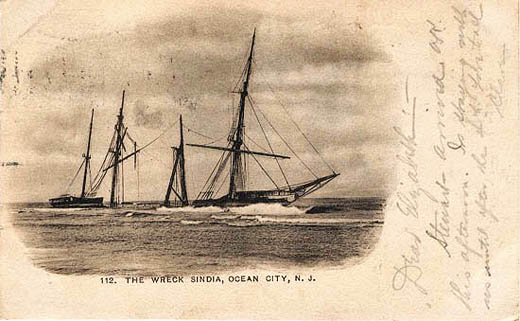 This photo postcard, while undated, appears to show the Sindia a a few months to a year after the wreck.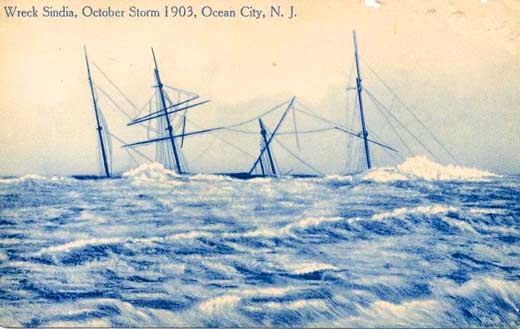 The Sindia looked like this (at high tide from the looks of it) around 1902-03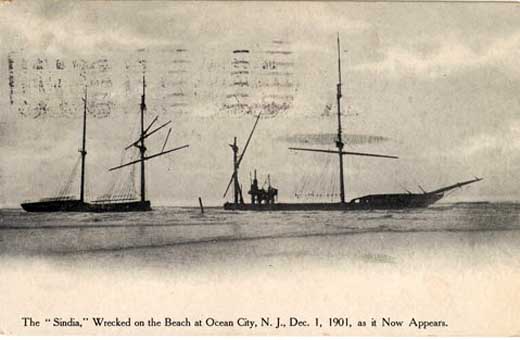 This photo postcard of the Sindia is undated but probably depicts the wreck in 1902-03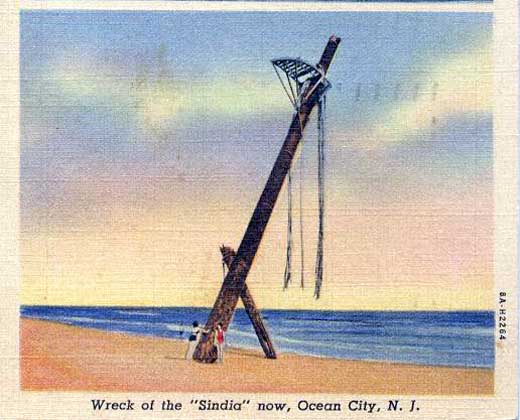 Ocean City, NJ - This is all that was left of the Sindia in 1939
1 | 2 | 3 | 4 | 5 | 6 | 7 | 8 | 9 | 10 | 11 | 12 | 13 | 14 | 15 | 16 | 17 | 18 | 19 | 20
21 | 22 | 23 | 24 | 25 | 26 | 27 | 28 | 29 | 30 | 31 | 32 | 33 | 34 | 35 | 36 | 37 | 38 | 39 | 40
41 | 42 | 43 | 44 | 45 | 46 | 47 | 48 | 49 | 50 | 51 | 52 | 53 | 54 | 55 | 56 | 57 | 58 | 59 | 60
61 | 62 | 63 | 64 | 65 | 66 | 67 | 68 | 69 | 70 | 71 | 72 | 73 | 74 | 75 | 76 | 77 | 78 | 79 | 80
81 | 82 | 83 | 84 | 85 | 86 | 87 | 88 | 89 | 90 | 91 | 92 | 93 | 94 | 95 | 96 | 97 | 98 | 99 | 100
Copyright 2002-2013 West Jersey History Project